Volunteer wardens
Cotgrave Country Park doesn't have any full-time employed wardens, so our volunteer wardens are especially important. Wardens keep an eye on the park and report any issues they find back to the council, as well as chatting with visitors who might want help or directions. Some wardens also have a keen interest in wildlife, and will record interesting or unusual sightings.
If you use the park regularly (more than 2 hours a week), then you can join our warden team by contacting our secretary Trevor via email at [email protected].
Meet a warden
Roxy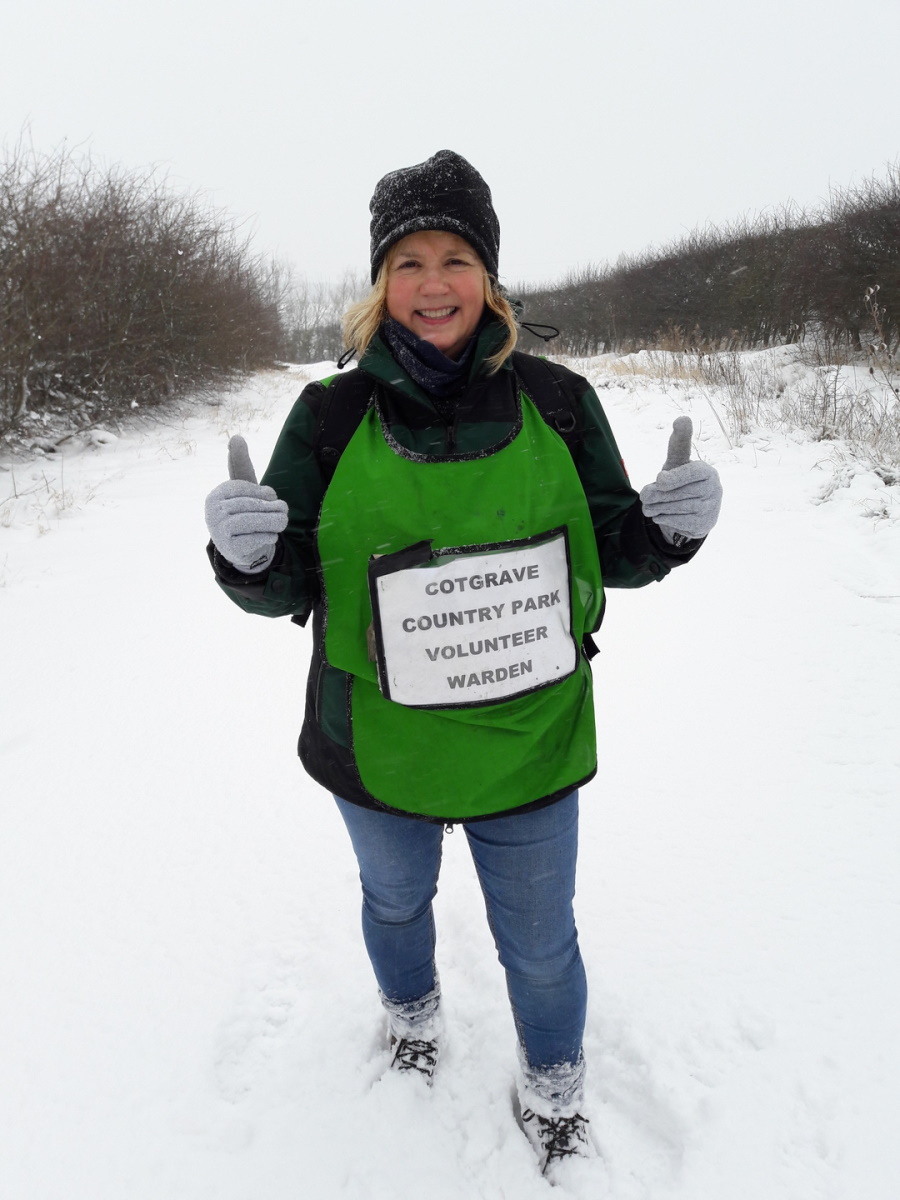 I have been a volunteer warden at Cotgrave Country Park since 2016.

I love the natural beauty of the park, so it's great to volunteer, meet new people and learn new skills, which help to improve the environment, for people and the wildlife.

It's a great chance to learn from both the project leaders and the other people taking part in a relaxed and friendly atmosphere.

One of the hardest things I have ever done was learning to lay hedges, very physically demanding, but in a good way.

When you volunteer you choose the activities you want to take part in and work to your own limits. It really is a lot of fun.
Harry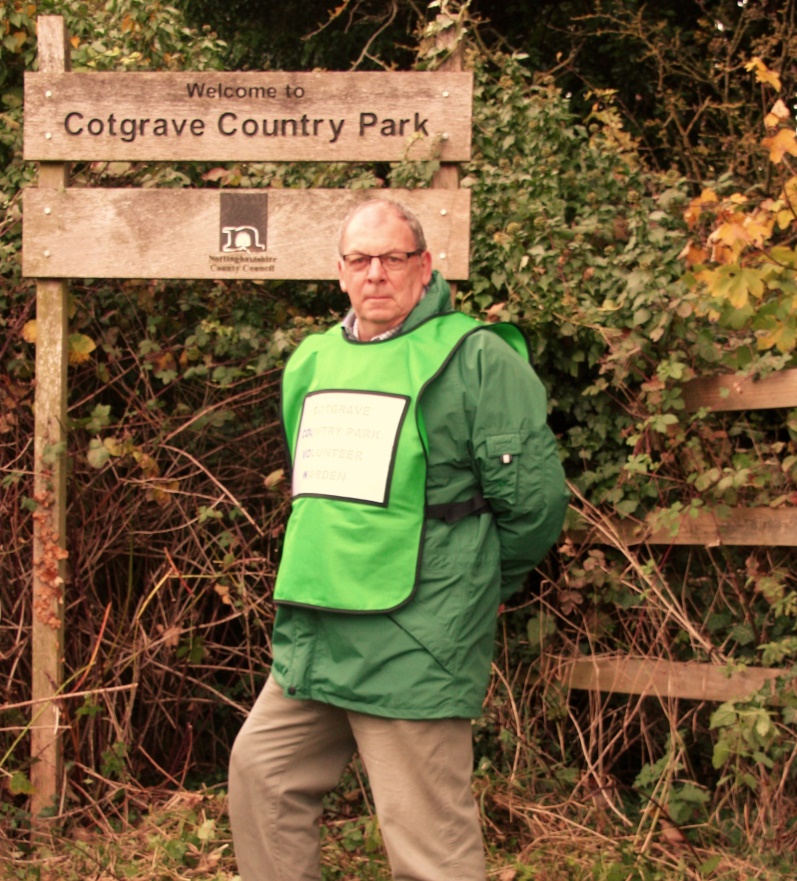 Nottingham County Council started the warden scheme in 2016, and myself & six founder wardens were accepted onto the scheme. I was keen to be seen where I could interact with the public to hopefully enhance their experience of the park. It soon became noticeable that the public were very appreciative of this and there was and still are many kind comments from them.

I and the other wardens also took on tasks of basic maintenance to keep the park presentable. This gave me the opportunity to take note of ideas that could be put to Nottinghamshire County Council to make the park even more worthy as an asset to Cotgrave. The biggest accolade was in 2017 when it was voted the Best Park and Green Space in Rushcliffe by the public.
Sue
I became a warden soon after my husband died, and I love it because it gets me out into the fresh air.

I am a country girl at heart and I like to watch the changes in the seasons, looking for fungi and mosses in the park.

When I am wearing my green warden jacket in the park people often pause to chat with me which is nice, particularly during lockdown.

I combine walking with litter picking, helping to keep the park tidy.