Orienteering
The park features an extensive orienteering course with 17 markers. To complete the course you should visit every marker; the order does not matter. Markers are identified with a number and reference position on the map below.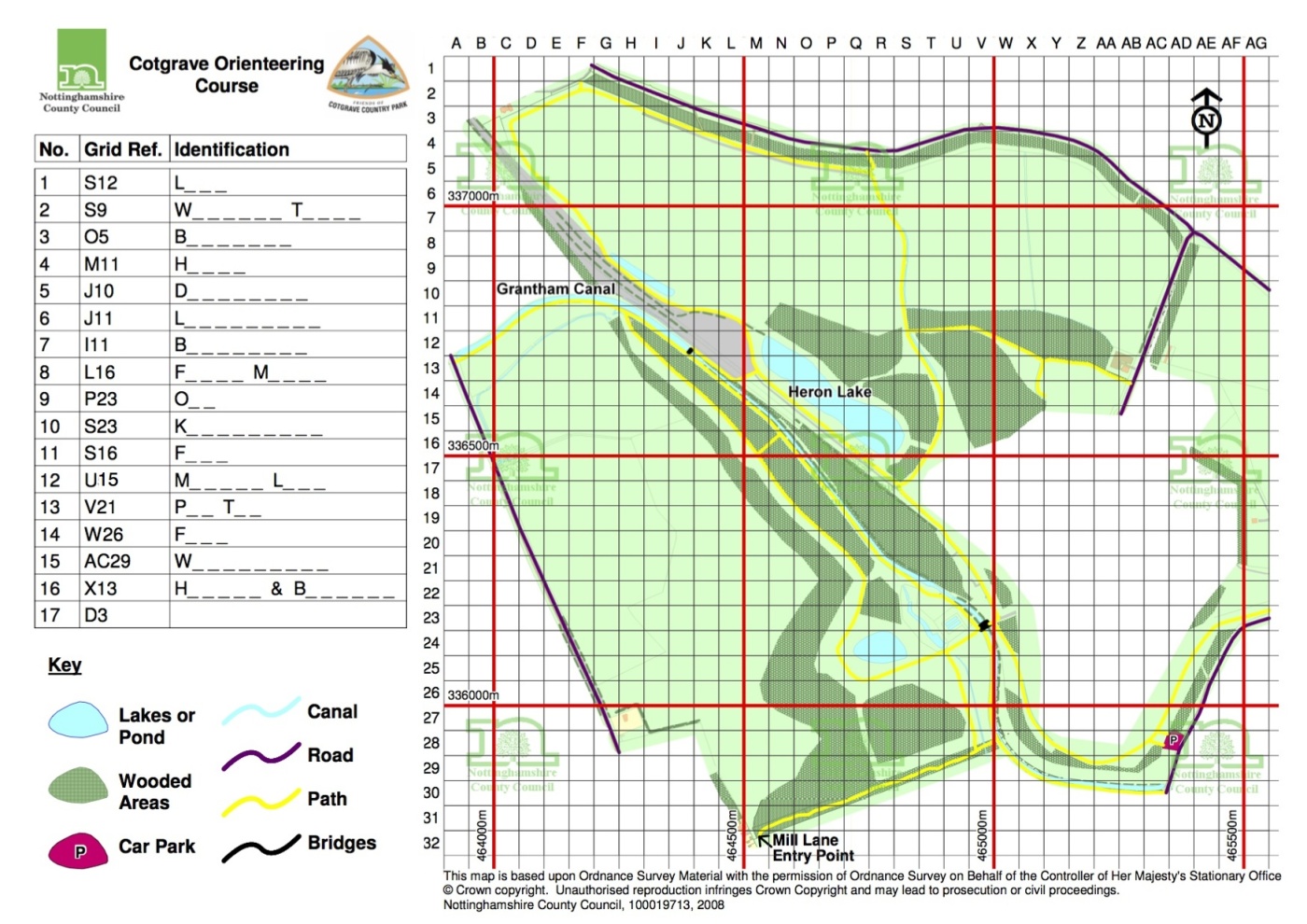 Each marker has been crafted as a silhouette reflecting the history of the park, its wildlife, or a leaf from one of the trees found here. Each is mounted on a blue metal post. Use the picture to complete each clue in the "Identification" column of the map.
Each of the markers is situated near to where you may be able to see the features shown. Some may remind you that the park was created following the closure of Cotgrave Colliery.
There are five markers corresponding to the lives of the people who used to work at the colliery, and are intended as a tribute to them and a remembrance to the heritage of the colliery.
The last marker (number 17) is totally different. Use your imagination and write down what you think when you see it!