Spring blooms in the park
By Rachel Ollerenshaw, March 2023.
As the cold days and long evenings of winter start to come to an end, there's nothing more exciting than spotting the first signs of spring on the way… Keep reading to learn more about how Cotgrave Country Park is starting to change during this new season!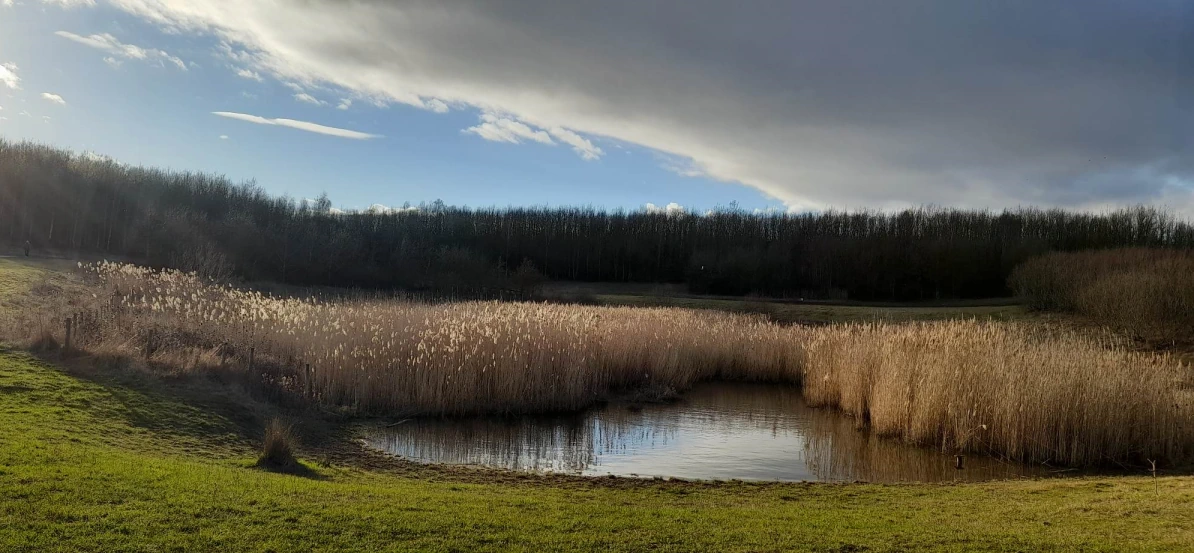 Emerging from the dormancy of winter, colourful displays of spring blooms are the first signs that nature is waking up. Spring flowers take advantage of the short pre-vernal period (before the leaf canopy opens) and flower as there is maximum sunlight for photosynthesis and growth before being shaded by a full leaf canopy. Throughout the park there are several spring flowers that you can spot, these include:
Crocuses (Crocus vernus) are goblet-shaped flowers often found in woodland, roadsides and streamsides from late winter to mid-spring. They're about 10cm tall and come in various shades of purple, yellow and white and the petals (tepals) are sometimes boldly striped outside and may open to reveal central blotches. Many crocuses are also lightly scented.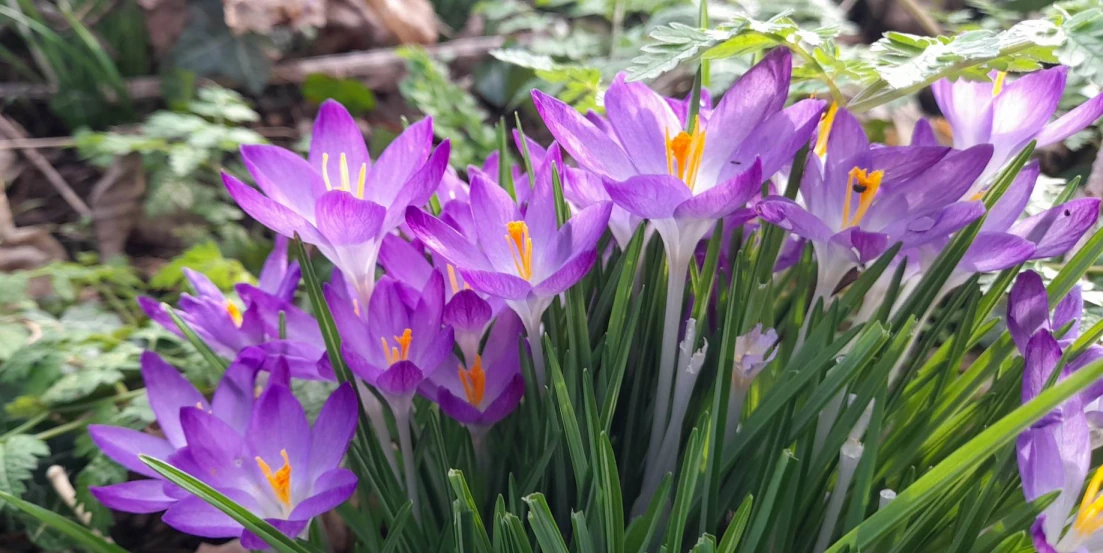 Daffodils (Narcissus) are the national flower of Wales with 36 species in the wild but over 26,000 cultivated varieties. The UK's one native species of daffodil is the wild daffodil (Narcissus pseudonarcissus) which is smaller and more delicate than more showy cultivated varieties. They are a well-known and welcome sight with their easily identified single flower of either yellow or white petals surrounding a trumpet on a long green stalk.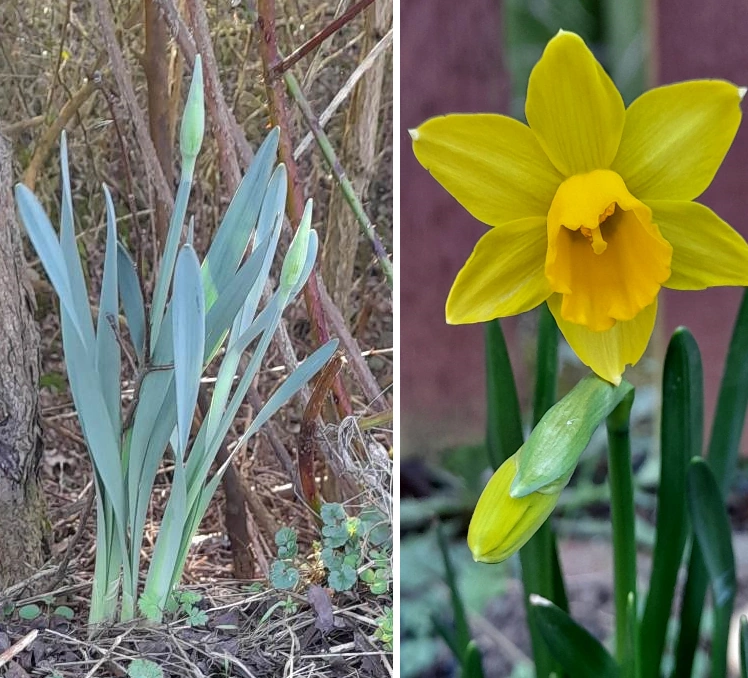 Bluebells (Hyacinthoides non-scripta) in Spinney Wood are perhaps our most famous and unmistakable woodland flowers and no surprise with half the world's population of bluebells living in the UK! Bluebells can be easily identified by long, narrow, drooping leaf fronds and bending flower stems heavy with the nodding, blue bells that give this flower its name. Bluebells attract the attention of plenty of pollinating insects, but can you tell the difference between our native bluebells and invasive Spanish bluebells?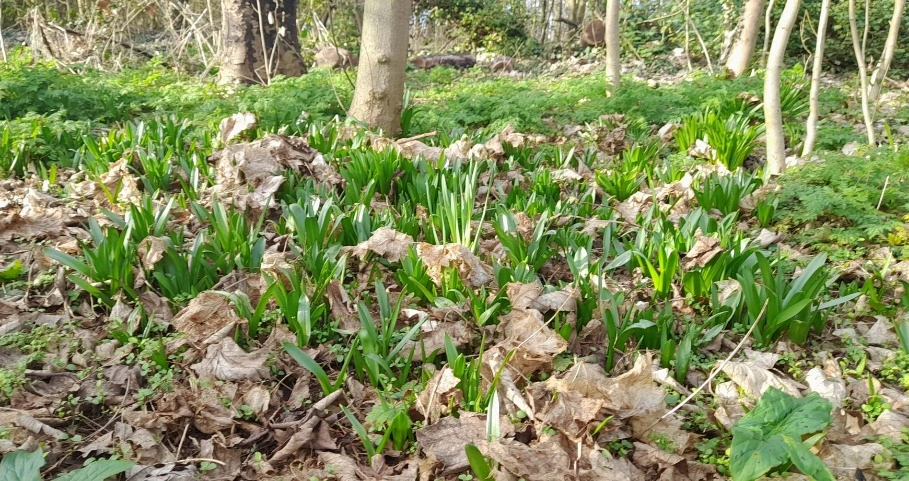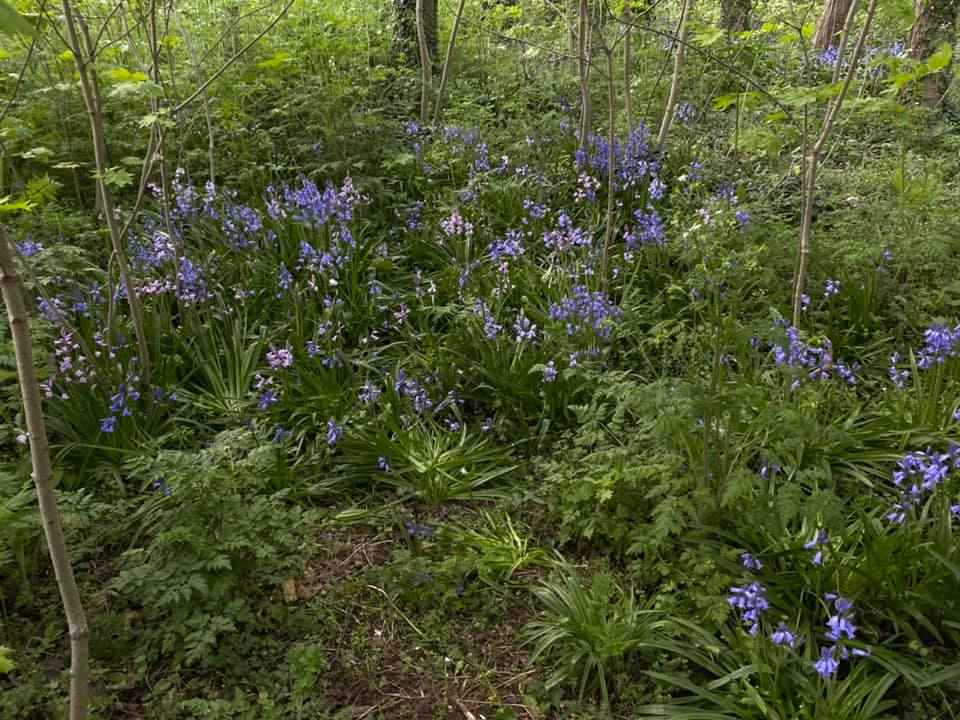 Native bluebells (Hyacinthoides non-scripta) have:
narrow leaves, about 1–1.5cm wide
deep violet-blue (sometimes white), narrow, tubular-bell flowers, with tips that curl back
flowers on one side of the stem
distinctly drooping stems
a sweet scent
cream-coloured pollen inside
Spanish bluebells (Hyacinthoides hispanica) have:
broad leaves, about 3cm wide
pale blue (often white or pink), conical-bell flowers, with spreading and open tips
flowers all around the stem
upright stems
no scent
blue- or pale, green-coloured pollen inside
The Spanish bluebell was introduced into the UK by the Victorians as a garden plant, but escaped into the wild where it is more vigorous than our native bluebell, so can outcompete it for resources like light and space. It can hybridise with our native, too, producing fertile plants that show a whole range of mixed features from both species.
(Bluebell information and identification from The Wildlife Trusts. Find out more here .)
It is our aim as the Friends of Cotgrave Country Park to continue planting efforts across the park prioritising native species where possible to support greater biodiversity. As with all flowers, though especially spring flowers, they are very delicate, so it's important not to touch them and to be careful not to trample on them, so stick to the path to keep these fab flowers safe!
---
More from the blog