Wild for Wildflowers! (part 1)
By Rachel Ollerenshaw, July 2023.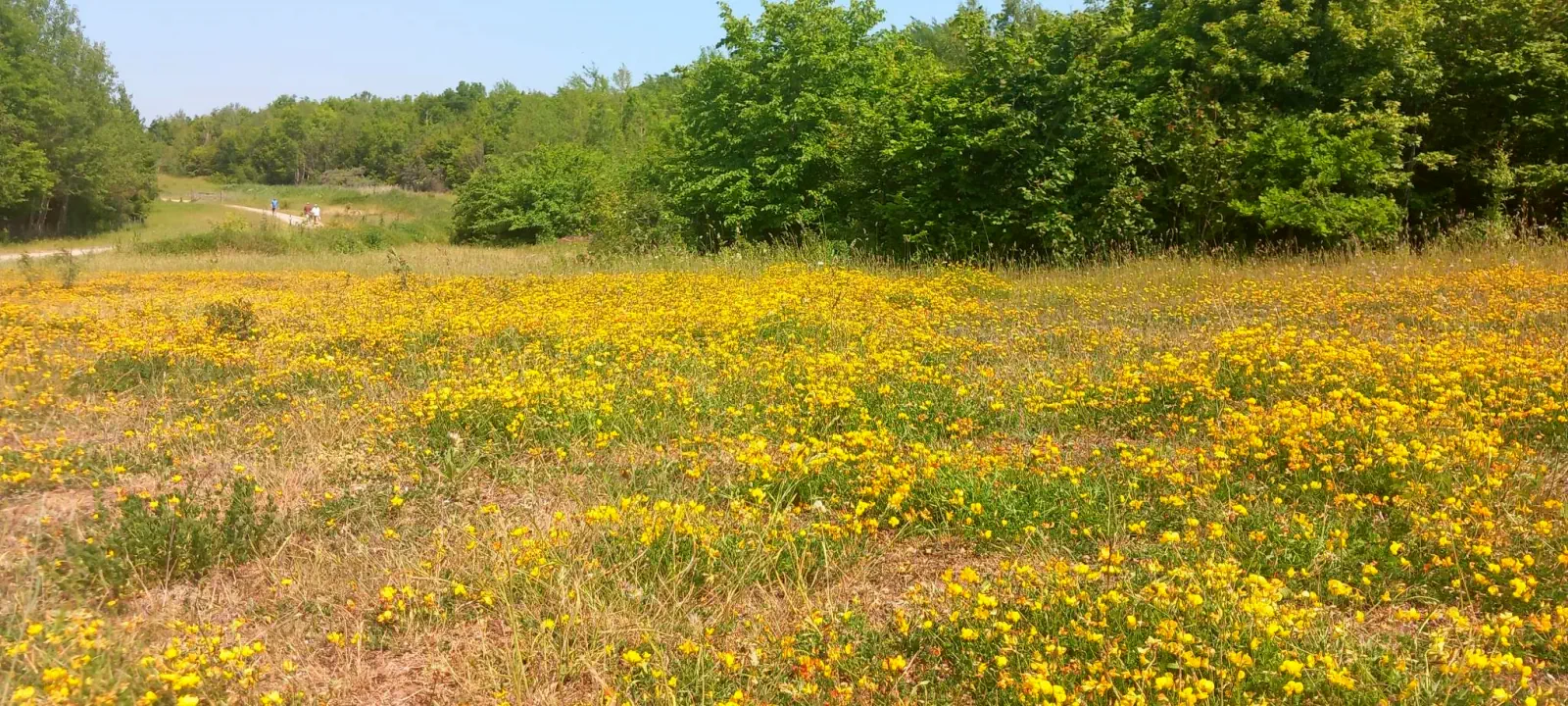 At Cotgrave Country Park there has been a wildflower project in the making since 2021! The aim of the project was to improve grassland areas by introducing and establishing species of wildflowers by over-seeding existing grassland areas.
The seed mix contained grass seeds which establish quickly and stabilize the landscape. Following an establishment phase, annual cutting and removing cutting to mimic traditional 'wildflower meadowland' management to reduce the fertility of the soil. Through effectively removing nutrients from the system, it gradually reduces the dominance of coarse grasses and perennial weeds such as thistles and encourages finer-leaved grasses and plants (wildflowers) that require more natural nutrient-poor conditions and therefore encourages biodiversity. The species of wildflower seeds chosen included those typically and commonly found growing on the naturally occurring grasslands of Rushcliffe and the Trent Valley and found more widely in the wider farmed landscape and appropriate for the nutrient-poor clay/loamy soils found in the Cotgrave Country Park.
Why are wildflower meadows important?
Wildflower meadows are one of the rarest habitats in the UK and we have lost 97% of our wildflower meadows since the 1930s.
Increased diversity of wildflower species establishes more natural plant communities which provide more opportunities and more ecological niches for microorganisms, symbiotic fungi, and invertebrates to thrive which contribute to improving soil ecology over time.
A single healthy meadow can be home to over 100 species of wildflowers, which in turn supports other meadow wildlife including a wider range of fauna such as insects, as well as birds, and mammals as a more complex food-web establishes.
Grassland soils can sequester as much carbon as woodland and reduces greenhouse gases, which can help us in the fight against climate change.
Wildflowers provide bees, butterflies, and other pollinators with food throughout the year.
A species rich plant community develops a more robust and complex (physical) structure which offers cover and shelter for breeding and overwintering invertebrates, mammals, and birds.
The project will achieve both ecological improvements at the site and benefit human visitors by increasing their enjoyment of recreation and improve their health and well-being.
What has been achieved?
With the contribution of funding provided from Severn Trent Water, 3½ ha of wildflower meadow has been planted within the park and this year has been the 3rd season of flowering. Check out some photos showing the flowers in bloom and keep an eye out for part 2 which explores the species found within the meadows with over 50 species recorded!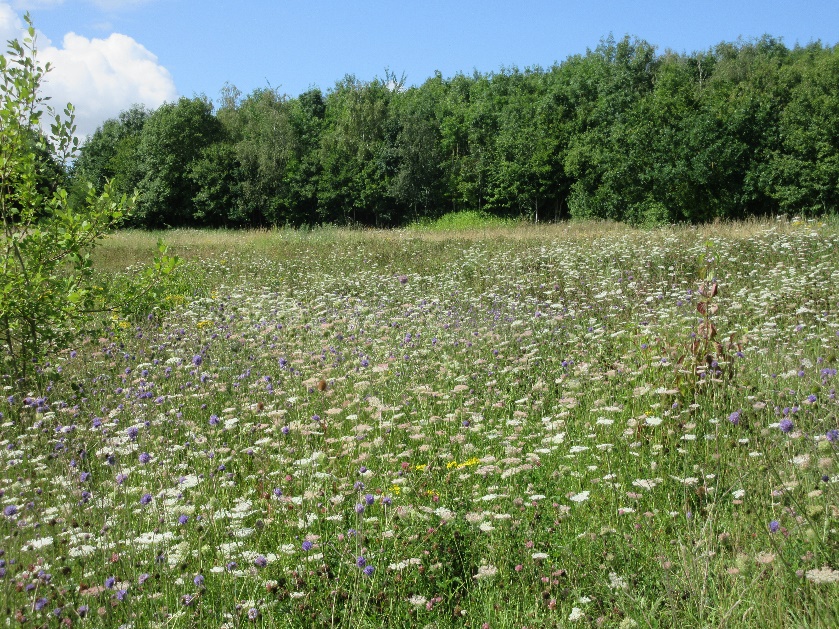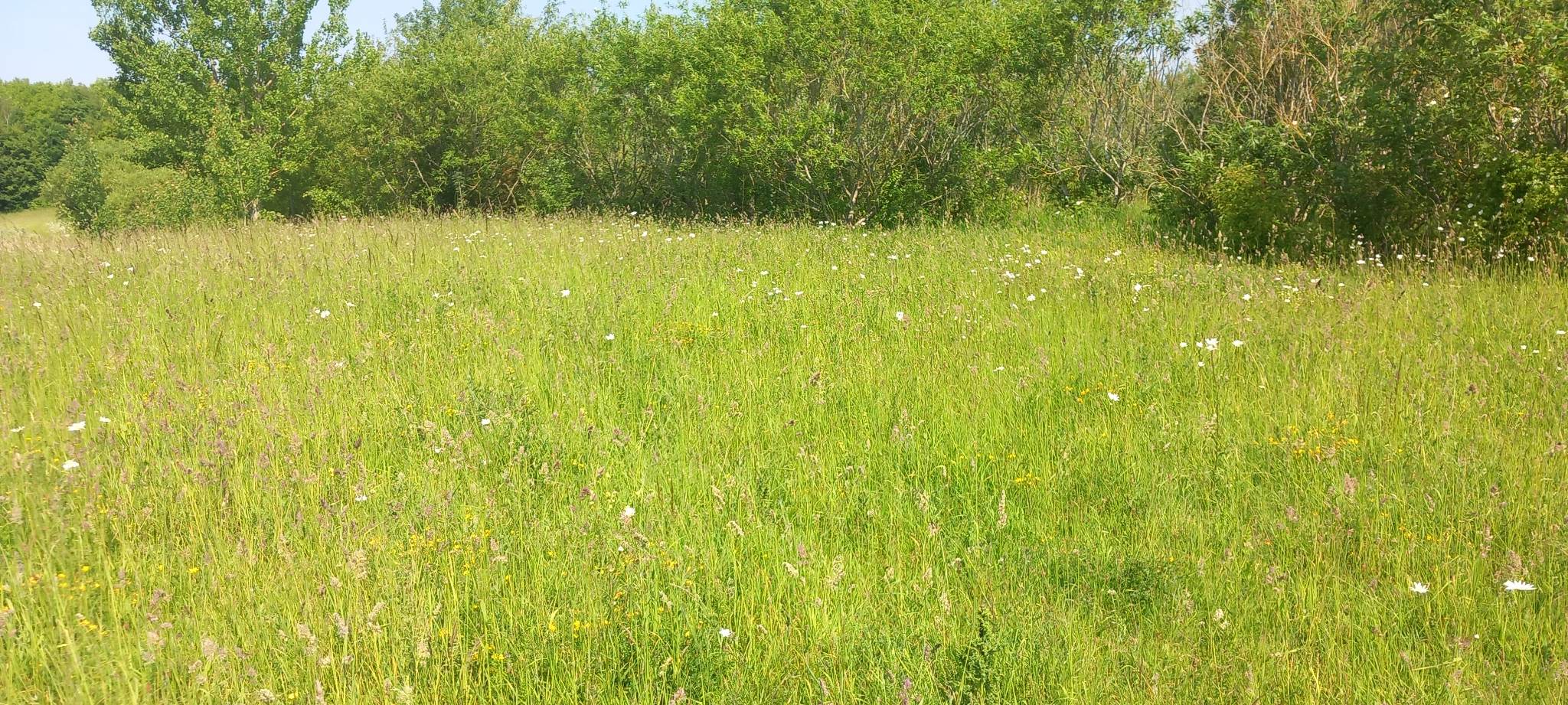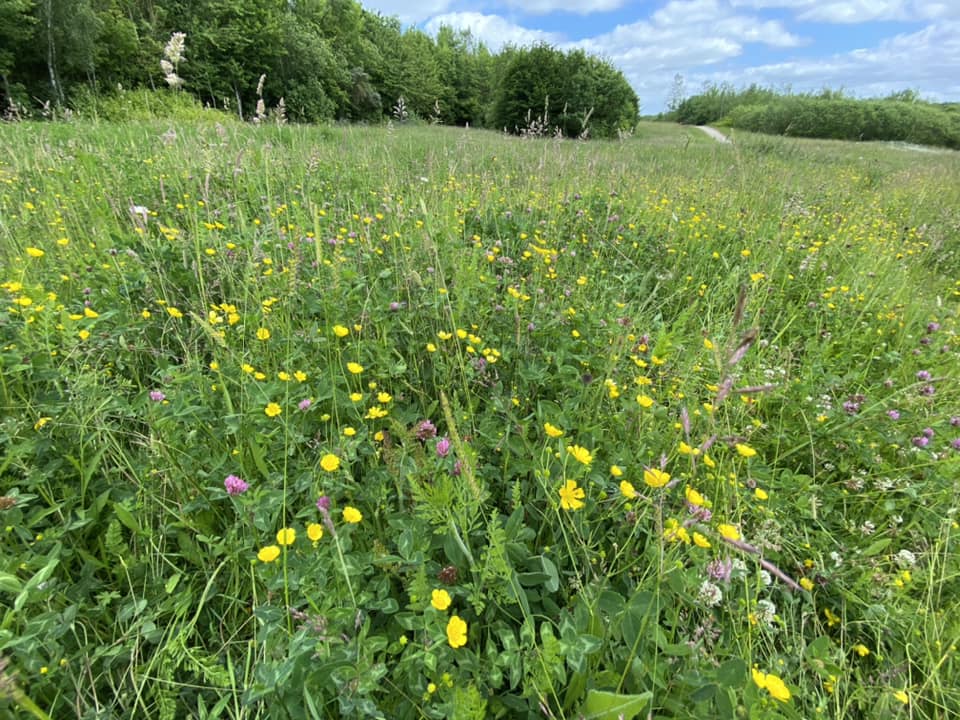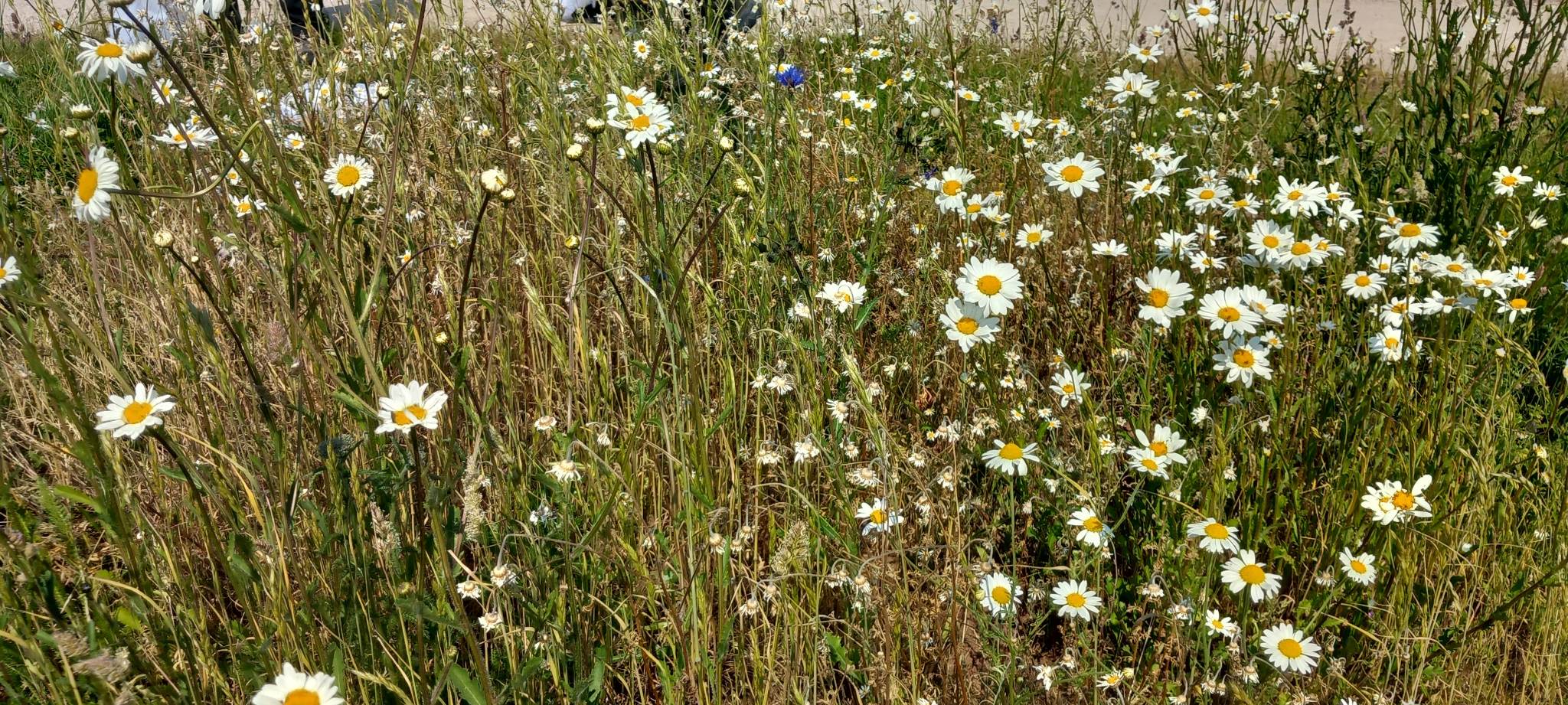 ---
More from the blog