People: the power of volunteering
By Rachel Ollerenshaw, April 2023.
Cotgrave Country Park is one of the youngest and biggest country parks in Nottinghamshire and is run by Nottinghamshire County Council with assistance from the Friends of Cotgrave Country Park, an entirely voluntary group! Ever wondered what goes on in the park… read on to find out more about the brilliant work our volunteers, wardens, and council do to look after Cotgrave Country Park.
Bat boxes
Bat boxes are artificial roosts designed to provide bats resting places or to encourage bats into new areas. During our task days, with the help of Nottinghamshire Bat Group, we put up bat boxes to provide nesting and hibernation sites for the bats we know fly through the park, such as pipistrelle bats.
There are 18 species of bat in the UK, 17 of which are known to be breeding here. All British species help control insect populations. In the UK, some bats are 'indicator' species, as changes in their populations can indicate other changes are occurring in the wider environment.
Find out more about bats here: https://www.bats.org.uk/
Bird boxes
A nesting box is an artificial structure designed for birds to nest in and raise their young in safety. In the park we have two types of bird boxes: garden bird nest boxes and bird of prey nest boxes. Bird boxes help protect eggs and chicks from predators which can help boost population numbers and maintain healthy bird populations — great news for avid bird watchers!
During our most recent bird box survey in February 2023 there was evidence of blue tits (Cyanistes caeruleus) and great tits (Parus major) with almost all boxes showing evidence of use such as nesting activity. It is important to maintain bird boxes therefore all old nest material was removed and the boxes were cleaned.
Hedge laying
During task days we have carried out hedge-laying, a traditional countryside skill used for hundreds of years to maintain healthy hedgerows in the UK. To ensure thicker and healthier growth (compared to standard trimmed hedges) young trees are partially cut down (which actually promotes new shoots!) to lie at an angle while still growing from the base, creating habitat for wildlife including birds and small mammals e.g. hedgehogs.
Find out more here: The benefits of hedge-laying | The Wildlife Trust for Lancashire, Manchester and North Merseyside (lancswt.org.uk)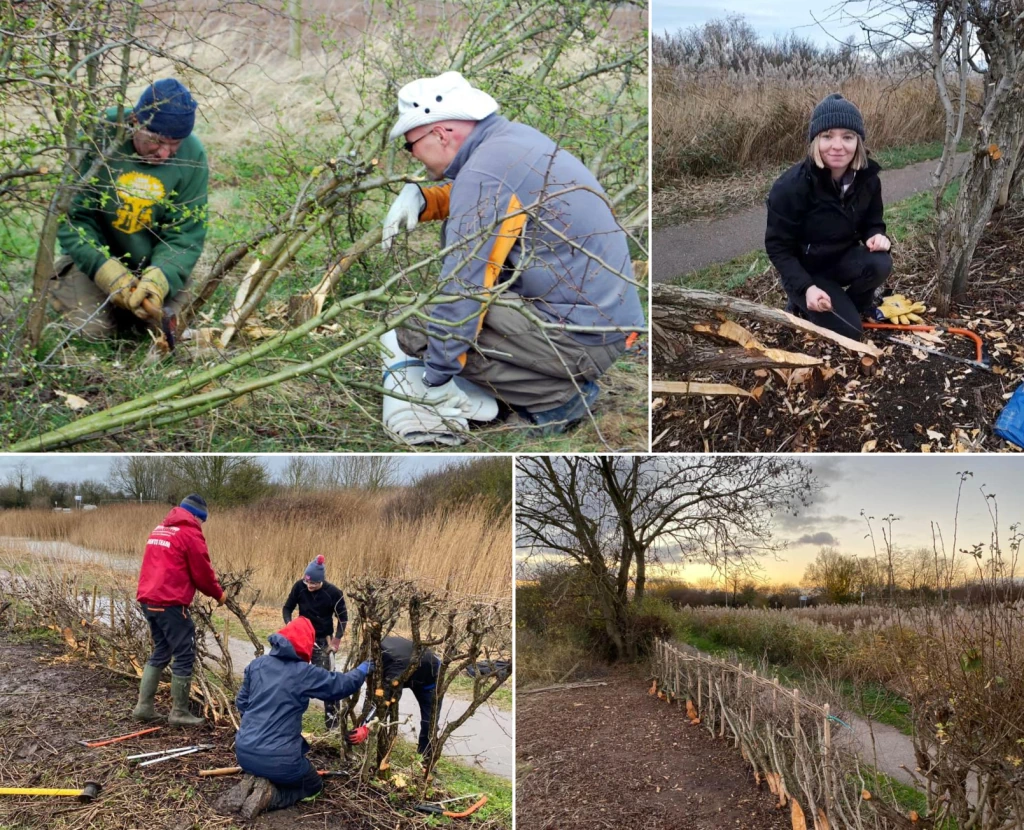 Notice boards
Our park noticeboards are kept up to date with park information and upcoming events for all visitors to see. Why not pause for a few moments on your walk, run or cycle to see what's going on in the park.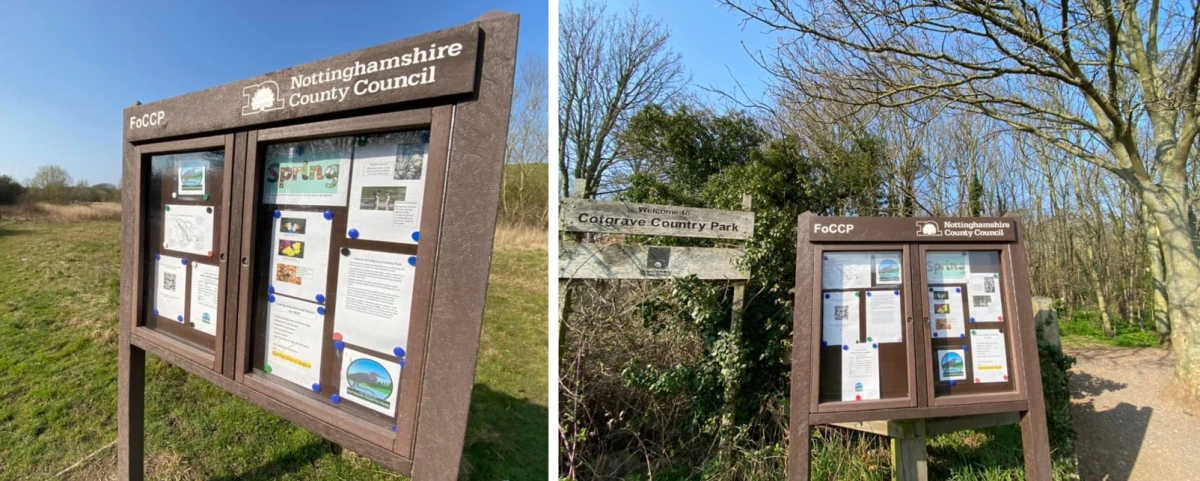 Maintaining park infrastructure
Nottinghamshire County Council ("NCC") maintain a lot of the infrastructure of the park, which includes the benches and paths. NCC keep benches safe for use and the paths clear and accessible for all to use.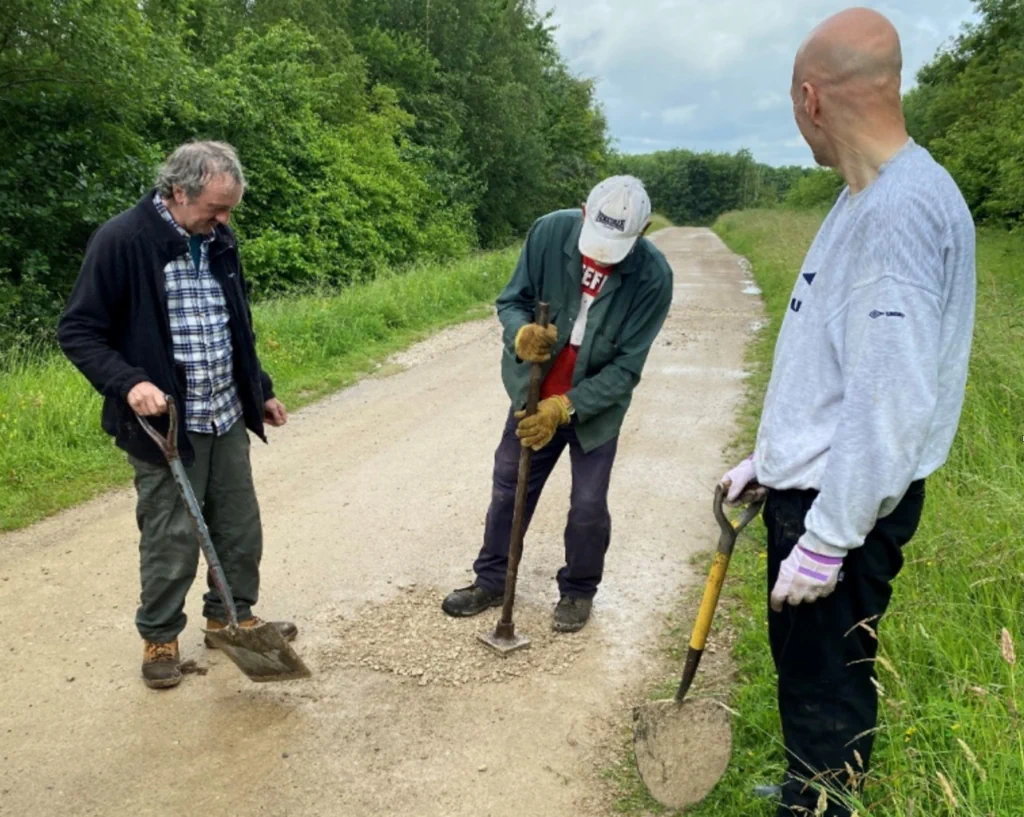 Wardens
Cotgrave Country Park doesn't have any full-time employed wardens, so our volunteer wardens are especially important. Wardens keep an eye on the park and report any issues they find back to the council, as well as chatting with visitors who might want help or directions. Some wardens also have a keen interest in wildlife, and will record interesting or unusual sightings.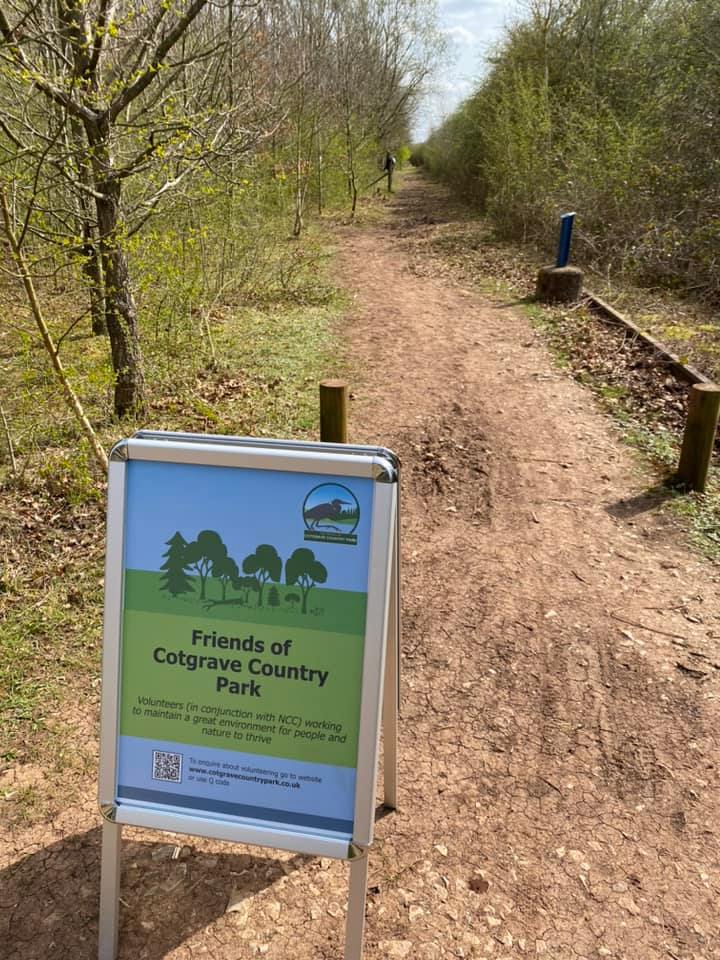 At Cotgrave Country Park we recognise the amazing work that has taken place in the park in a relatively short period of time since the conversion from a colliery, none of which would have been possible without the efforts of volunteers and wardens. If you would also like to get involved check out our website for more information or get in touch with us through Facebook (@FriendsOfCotgraveCountryPark) or email ([email protected]).
---
More from the blog